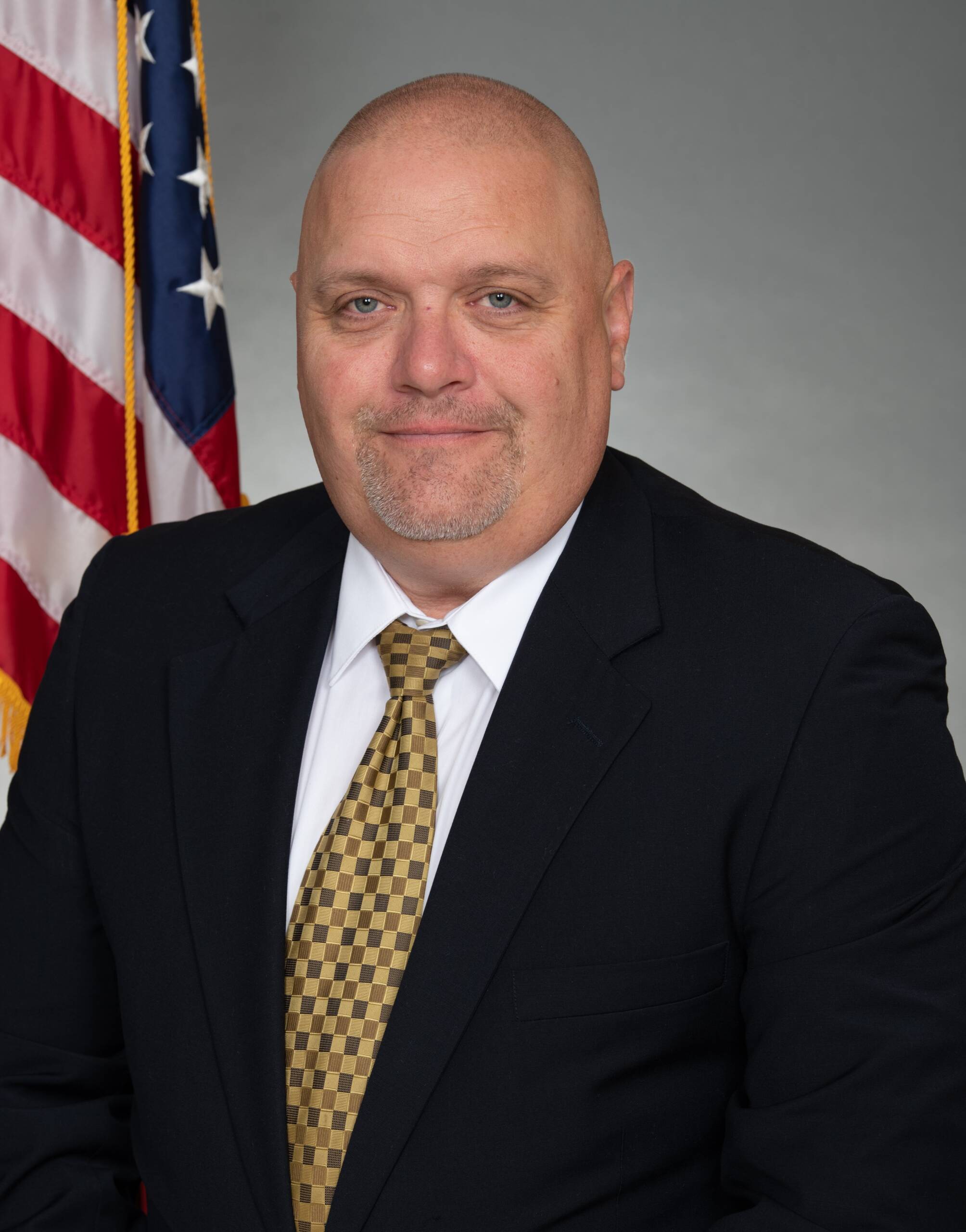 CAPTAIN SHANNON CANTRELL
Location: 115 West Center Street
Phone: (678) 390-6704
Fax: (770) 836-4235
Email: scantrell@carrollton-ga.gov
It is the responsibility of the Criminal Investigative Services Division to investigate incidents within the city's jurisdiction and to determine whether or not a crime has been committed. This division collects and organizes facts and evidence that lead to the identification, apprehension, and successful prosecution of the offender. The Criminal Investigative Services Division is comprised of four law enforcement units: General Investigations, Domestic Violence, Identification/Evidence, and the Drug Suppression Unit.  Additionally, one investigator is assigned to the West Metro Regional Drug Enforcement Office, which is a multijurisdictional unit commanded by the Georgia Bureau of Investigation with enforcement powers throughout the state of Georgia.
He began his law enforcement career with the Bremen Police Department in September of 1992. In 1993, he was employed with the Haralson County Sheriff's Office as a deputy until December 1995 when he came to the Carrollton Police Department. He worked in the patrol division and traffic unit. In 1998, he was promoted to the rank of corporal and assigned to the K9 unit. In 2001, he was promoted to the rank of sergeant in the Patrol Division, where he served until January of 2006, when he was transferred to the Criminal Investigations Division. In October of 2014, he was promoted to the rank of lieutenant in the Criminal Investigations Division and later promoted to the rank of captain in the Criminal Investigations Division in December of 2015. He has served as Commander of the Special Response Team and has also been certified as an Accident Reconstructionist, Crime Scene Technician and Police Counter-Sniper. He is a member of Georgia Fire Investigators Association and received a Medal of Valor in 2003.
The following divisions are managed by the Captain of Investigations:
(please click a link to learn more)
CYBER CRIME
The Cyber Crime Unit operates within the Criminal Investigation Division. The unit assists all officers in the department and other law enforcement agencies in the investigation of any crime involving digital evidence (computers, cell phones, secure digital cards, thumb drives, or any other device that stores data.) In cases where digital evidence is a factor, cell phone records and records from electronic service providers enhance investigations and preserves the integrity of seized digital evidence. The unit investigates complex cases and provides assistance to officers and detectives with drafting search warrants that give legal authority to search for digital evidence. This unit provides assistance with gathering evidence from cell phone companies and online service providers. This technology provides detectives with the technology to complete their tasks and to provide assistance with obtaining video from video surveillance systems in businesses, homes, and vehicles. The unit is part of the United States Secret Service Cyber Fraud Task Force and Internet Crimes Against Children Task Force.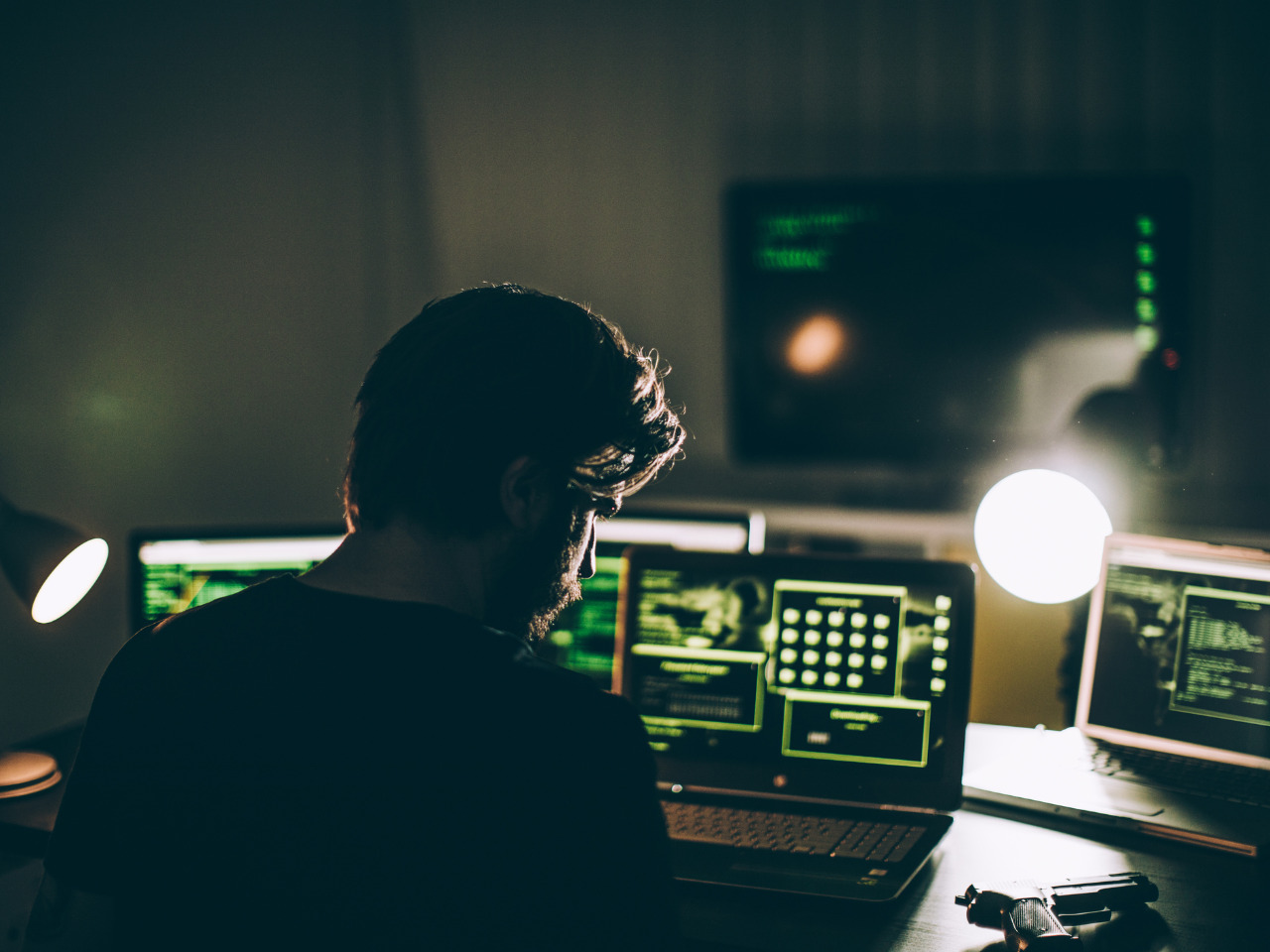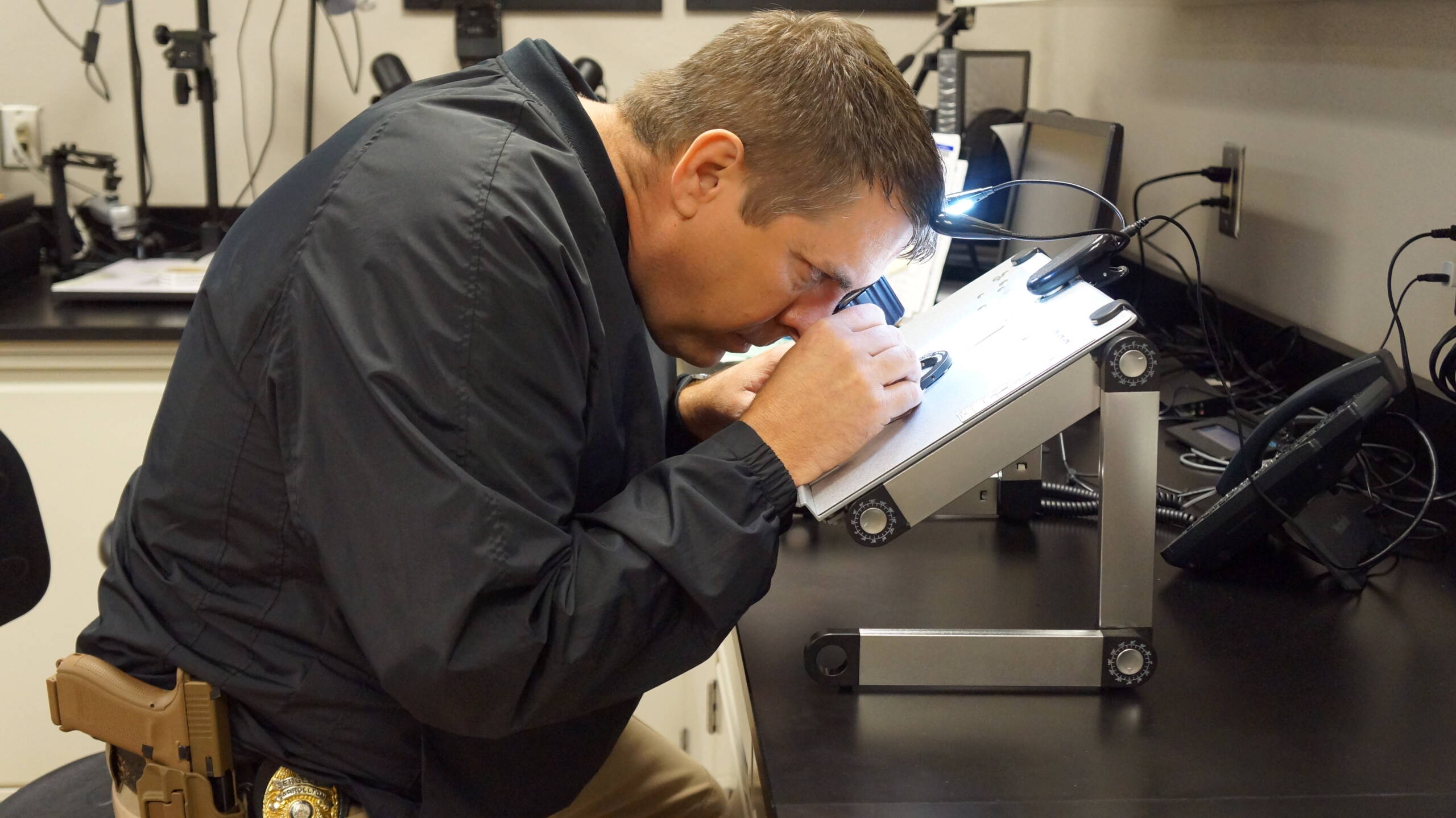 CRIME SCENE / EVIDENCE
The investigation of crime and the prosecution of offenders requires that information be obtained through the application of scientific knowledge and methods. In order to effectively use laboratory support services, physical evidence must be identified, collected, preserved properly and transmitted to the laboratory. Physical evidence is of major importance in all cases, particularly in those cases that have no witnesses. The successful prosecution of a case often depends on the quality of the physical evidence that is collected and the manner in which it is presented.
Our evidence building allows us more space on the forensic side for processing of items for latent evidence through different chemical processes, i.e. Cyanoacrylate Fuming (Super Glue). A new lab offers a vented hood for the chemical processes like Ninhydrin. A Cyanoacrylate Fuming Chamber allows us to fume without breathing hazardous fumes, and a bullet trap allows us to fire rounds safely to collect shell casings to be sent to the ATF for entry into NIBIN (National Integrated Ballistic Information Network). The lab is also used for the weighing of controlled substances, macro photography used in latent processing, and a down flow hood used to dust items for prints.
SPECIAL RESPONSE TEAM
The Carrollton Special Response Team (S.R.T.) is comprised of 25 members from throughout the police department who are trained and skilled to perform in high-stress situations. In addition to the officers, there are several Carrollton Firefighters who serve as tactical medics on the team. S.R.T. specializes in executing "high-risk" search warrants, which usually stem from investigations into narcotic sales and criminal street gang activity. Additionally, S.R.T. is charged with responding to critical incidents that occur inside the City of Carrollton, such as "barricaded gunmen" and "hostage situations". The team trains together twice a month, with a focus on various forms of building entry and clearing, vehicle take-downs, and firearm skills. They are quipped with advanced armor, tools, and equipment that enable them to efficiently and safely perform their operations and missions .Team members volunteer to serve, and they are selected based on their experience and ability to perform at a high level.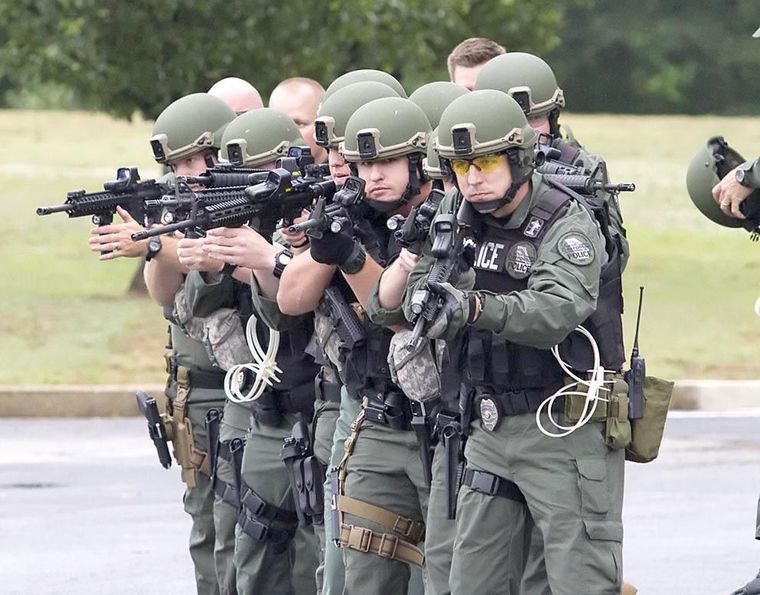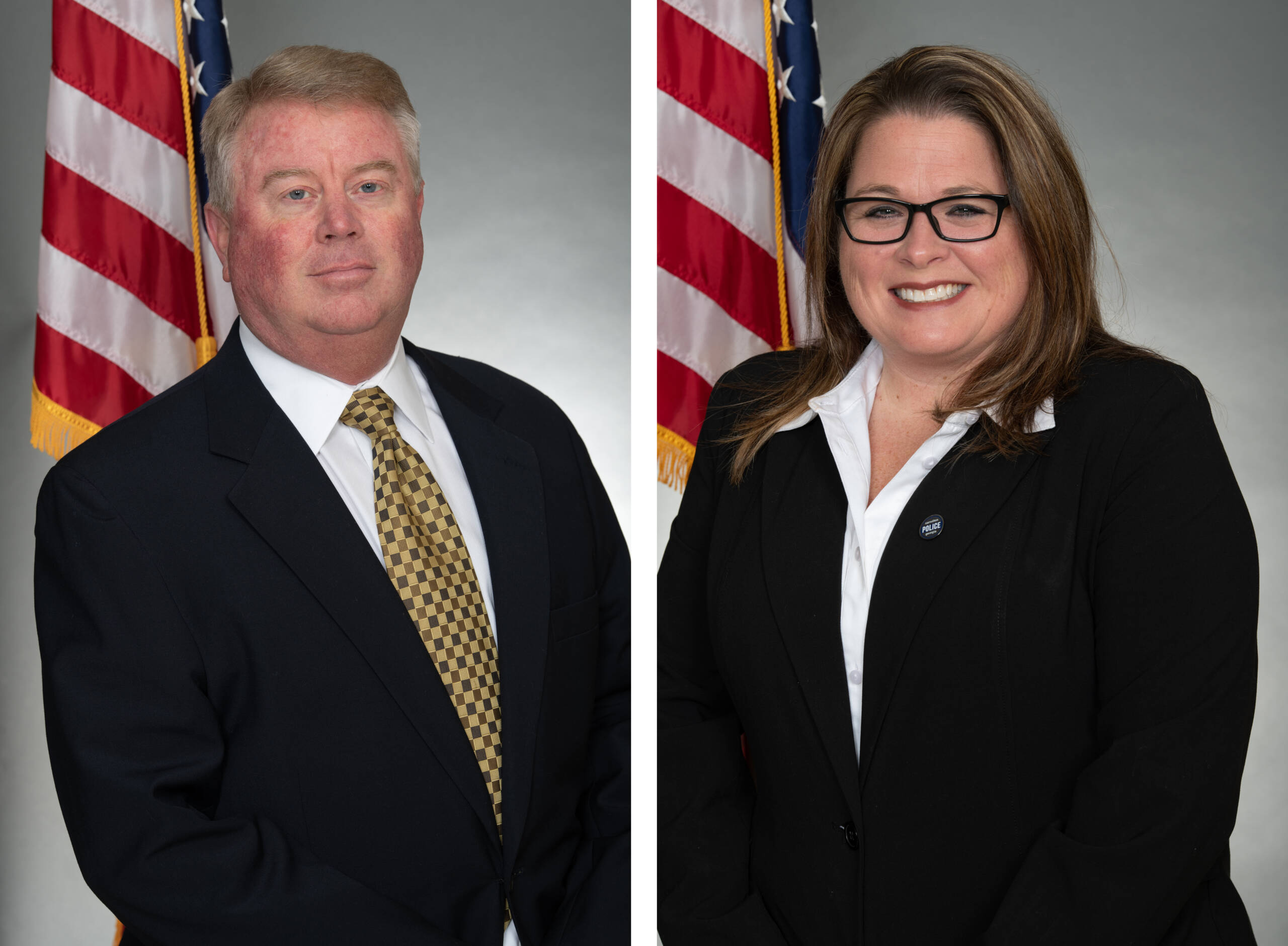 DOMESTIC VIOLENCE UNIT
The Carrollton Police Department recognizes the complex effect that domestic violence incidents have on victims and families in the community. The Carrolton Police Department has formed the Domestic Violence Unit with dedicated detectives who focus on these investigations. The DV unit makes every effort to make sure those who use violence against individuals defined by the Family Violence law are held accountable. The unit also assists victims through the criminal justice system process as well as educates and provides them with available remedies, services, and resources.
NARCOTICS / GANGS (A.C.E. UNIT)
The ACE Unit, under the command of Captain Shannon Cantrell, is comprised of investigators who are responsible for the suppression of drug activity, organized crime activity, and vice activity by initiating and investigating any cases of these activities, as well as assisting the general investigators as necessary. These officers also serve as the control investigator for confidential informants. They must properly document all contact with informants and supply the appropriate information to the Caption of the Criminal Investigation Division. This unit is also responsible for seeking out information regarding the local drug trade, gang activity, and/or assisting other law enforcement agencies. Each of these officers are assigned to a seven-day on-call rotation.